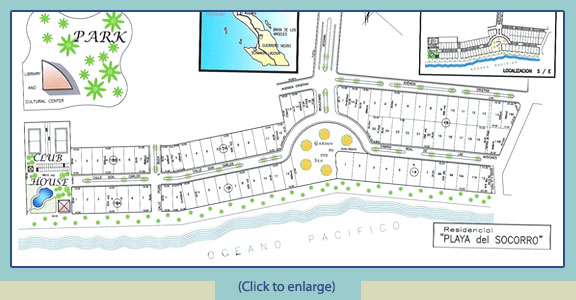 SPECIAL OFFER | 5,380 Sq/ft Lots - $ 20,000
ALL AMENITIES

Water
Underground electric system
Sewer system/Sewage treatment plant
Sidewalks
Paved streets
Green Areas
24 hour Security
550 hundred palm trees and more to come
Private beach & Beautiful Sunsets

RESIDENCIAL PLAYA DEL SOCORRO is endorsed by First American Title Insurance, Co.
Prices in U.S. Dollar. Aug 2013.
Prices subject to change without prior notice.
Closing and contracts are certified by Mexican Notary Public.