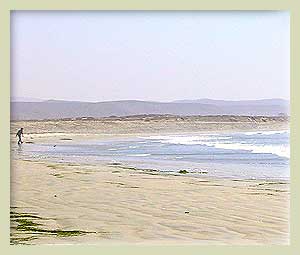 A GREAT WAY TO LIVE, IN A GREAT PLACE...
Baja offers unequaled advantages that improve their quality of life to visitors and residents. A large range of natural landscapes, from a unique sea coast, mountainous regions, a desert, large cities, small towns and modern agricultural regions.
Peaceful days and quiet star-filled nights await you in Playa del Socorro, with no smog, pollution, no road rage, no crime, no urban sprawl. Wake up every day to fresh air, a clean beach, sunny days, peace and quiet and warm weather. Not only you will stop to smell the roses, you will also enjoy the song of humming birds, the crash of waves on the beach and the whisper of crickets in your yard.
Your days will be filled with fun and lively things to do: bird watch, surf, fish large size game, sail, scuba dive, snorkel or ride your dirt bike, quad, ATV, or motorcycle.
Whether you are looking for an active lifestyle, or prefer the isolation from the hustle and bustle of modern life, Playa del Socorro is never far away. So escape to your own private paradise and take advantage of all that Baja has to offer.