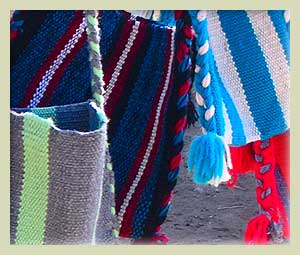 Baja is host to many cave paintings located throughout the peninsula, including some at arms length of Playa del Socorro.
North of Playa del Socorro is the most famous cave painting site in the mountains near the Observatory. Between pine trees and fresh water streams, you can find several group of paintings in this large forest and state park.
70 miles North, in San Vicente, is the best preserved cave painting in the region: a 33 ft. tall engraved rock wall.
40 miles south of Playa del Socorro is "Las Pintas", where hundreds rocks in the middle of the desert lay with white paintings on them.
---