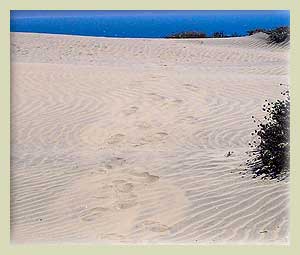 El Camino Real de las Misiones
Through Playa del Socorro once crossed, hundred of years ago, El Camino Real de las Misiones (or Royal Missionary Path) and was a footpath that connected all the 14 missions found in Baja, and linked small towns, haciendas and religious and military buildings. Built between the 17th and 19th century by Jesuit, Franciscan and Dominican friars, theses sites still survive to this day. Some of them are well preserved, while others are ruins.
4 of the missions in Baja are near Playa del Socorro:
San Vicente.
Dominican mission, circa 1780 in the San Vicente river basin. San Vicente was a military and administrative center of the border missions.
Santo Domingo.
Dominican mission, circa 1775. A prosperous mission that produced olives, grapevines, figs, pears, nopales, wheat, corn and chick-peas and the sale of salt and otter and sealskins to the British, Americans and Russians who cast anchor in the San Quintín Bay.
El Rosario.
Circa 1771, Franciscans explored the site but in 1774 the Dominicans established the mission. El Rosario was one of the most prosperous Dominican missions due to it's agricultural development and the production of wheat, corn, beans, figs and wine from the vineyards.
San Fernando.
Franciscan mission, circa 1769. Considered as an ideal mission site to facilitate communication between the missions of both Californias.
---