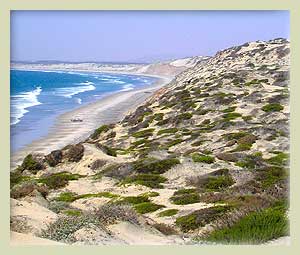 In Playa del Socorro you will never be far away from a new adventure. Ride on desert terrain, on sandy beaches, rocky trails, next to farming fields or on a lush forest. The change of scenery will be awe inspiring, tempting you to stay and take in the view, if not for all the fun you're having pounding the route.
Take out your motorcycle, atv, quad; take your mountain bike, your 10 speed; or simply dust off your hiking boots.
"Marked by forests of monstrous boojum cactus found only in this region of Baja, (some more than 60 feet high), this wonderland is also interspersed with towering boulder formations that line this awe-inspiring route. Words alone cannot do justice to this experience."

"From technical and rocky single-track to wide open dry lake beds, from sand washes to deserted beaches, Baja has it all."
---